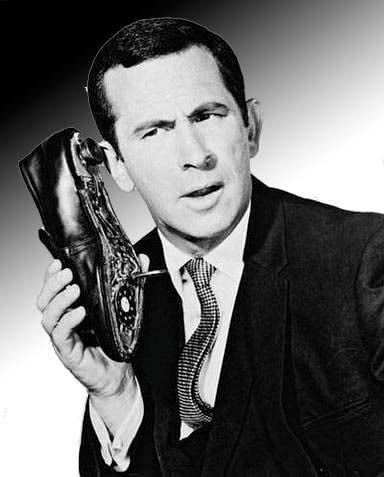 "We are what we repeatedly do. Excellence, therefore, is not an act, but a habit."
-- Aristotle



How can we expect the students of the 21st Century to be information literate and become digital citizens if we do not provide the training for them to learn and model these skills in schools? This question has been posed to educators for the past decade with a variety of responses; some acknowledging the issue, some in denial that t
he issue exists and others finding a variety of reasons to keep from taking any positive action.


The new ISTE NETS*T standards for teachers was released this week at NECC in San Antonio. They reflect a change in the role of the teacher as someone who 'possesses' the knowledge that students need to learn to someone who teaches students how to interact with the media they come into contact with in an academic and ethical way.

1. Facilitate and Inspire Student Learning and Creativity
2. Design and Develop Digital-Age Learning Experiences and Assessments
3. Model Digital-Age Work and Learning
4. Promote and Model Digital Citizenship and Responsibility
5. Engage in Professional Growth and Leadership

Over the past ten years, I have been working with teachers to integrate technology a
nd media into their teaching repertoire. I have worked with a great number of teachers who are eager and wanting to move forward in their classrooms. For the most part, I have encountered these teachers at conferences or professional development sessions I have spoken at and found the energy and professionalism of these teachers truly remarkable. These teachers are the few, from among the many who could be doing more to bring 21st Century Skills to the students who are in our classes everyday.

When I was the Technology Coordinator of a school and a little later on of a School District, I would always be reminded by those who didn't want to join the party, "Why should I do this, I am not being evaluated on it?" My reply was always: "You do this because you are supposed to be a professional and work to improve your personal skill set and provide the best education for the students in your classroom." Well, I pushed some forward, not as many as I would have liked to, but some. Capuchino High School has the reputation and can state that they are the most technologically integrated school in the San Mateo Union High School District, but I still think Capuchino has a lot of room for growth.

I looked at the situation and realized that many of the teachers I had spoken with were right. The teachers were not being evaluated on the level of technology integration. Why? Because the administrators responsible had no idea what effective educational technology integration looked like. We haven't trained many of the adminstrators in tech integration, nor did we provide them with any models that they could use for comparison purposes. To some of the admininstrators I spoke with, posting a syllabus online and being able to create a PowerPoint would be considered high level technology integration.


"You must be the change you wish to see in the world."
-- Mahatma Gandhi
Over the past three years, I have worked outside of my local school and district to build educational technology integration. The Google Teachers Academy, The Digital Bridge Project, and a variety of presentations (CUE / CLHS / CTAP) I have done over the past three years have been my efforts to increase the level of tech integration. I also have mentioned on this blog several times, this has been my motivation for moving into the administrative ranks.
So, I may not solve the issue all on my own, but I will definitely be part of the solution and move the agenda forward in my small way!